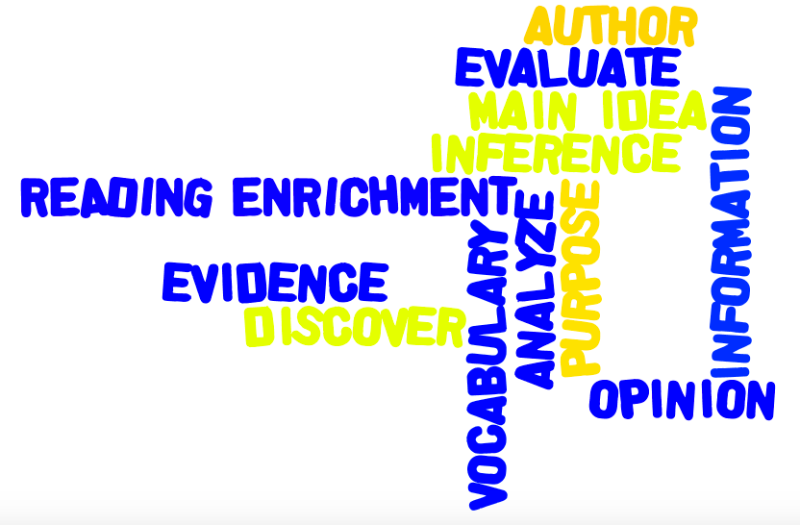 ~An Introduction to Reading Seminar~
The Reading Seminar curriculum focuses on the acquisition of vocabulary and the mastery of basic reading skills as applied to nonfiction.
Where traditional language arts classes focus primarily on the analysis of literary elements and comprehension of fictional novels and short stories, Reading Seminar classes focus on understanding and interpreting nonfiction materials such as essays, editorials, reviews, magazine and newspaper articles.
The goal of the Reading Seminar class is to improve all students' reading comprehension by reviewing and practicing individual reading skills such as establishing purpose / predicting, making inferences, evaluating and clarifying, finding main ideas, and using vocabulary in context, to name a few.
~Helpful Hints~
Vocabulary: To prepare for Wordly Wise vocabulary quizzes, you may find the online resources on my "Reading Seminar" link helpful.
Reading: Practice Jamestown tests and 6Way Paragraphs are available. Students may work independently or with me in an effort to refine higher-level thinking skills. Please visit the "Reading Seminar" link for materials.