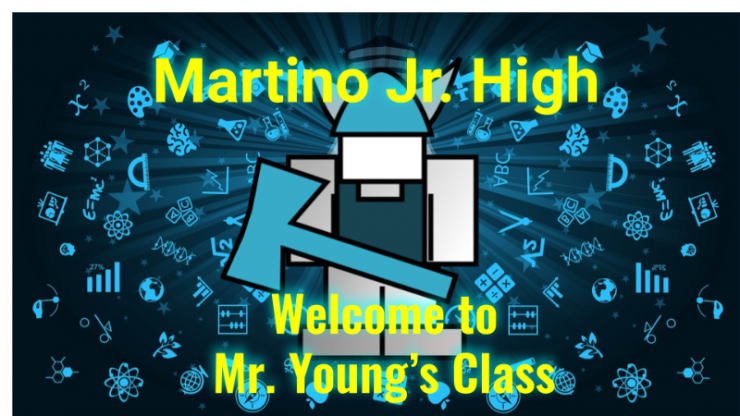 The important thing is not to stop questioning." "Anyone who has never made a mistake has never tried anything new."
- Albert Einstein
Looking for homework, assignments, notes, and class documents?Please log into Google Classroom by clicking the link below:
Can't remember how to log in? See below:
Google Apps Login: Username:firstnamelastname@students.nlsd122.org
Network Log-In:
Username: 122FIRSTLASTNAME
Password: nlsd + 5 digit student's i.d.#
Mr. Young's Hours Of Availability:
Before School: 7:45 am - 8:15 am
After School: 2:50 pm - 3:10 pm
Blue Day: 1:45 pm -2:40 pm
Gold Day: 11:35 am - 12:30 pm
Students are always welcome to come in before or after school for extra help with reading, writing, or Math.
Please notify me one day in advance.