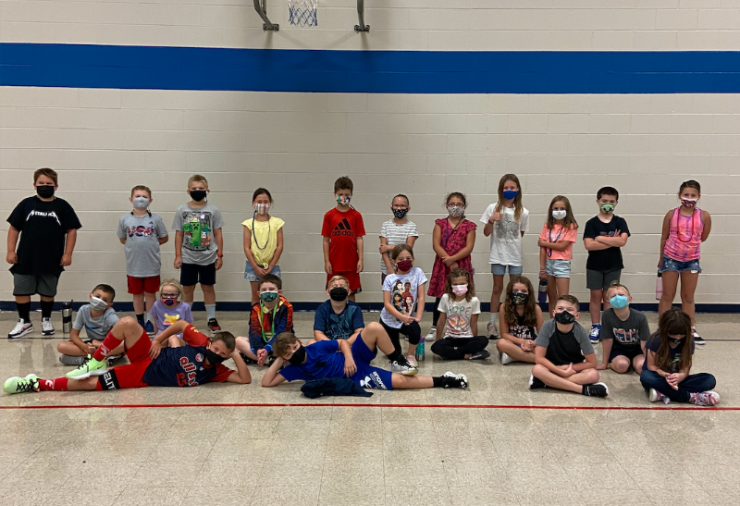 Welcome to Miss Jandacek's third grade class! I am delighted to be your child's teacher for the year and have many exciting activities planned for the coming months.
Class Rules:
In order for our classroom to run smoothly and efficiently during these activities, students will be expected to follow our classroom rules:
Use kind words when talking to your teacher and peers.

Make choices that help you do your best learning.

Try your best!
Class Dojo:
Room 12 uses Class Dojo for our classroom management system. Class Dojo is a web-based management program that allows me to set goals for all students individually and for our class as a whole. I can also track individual and class progress towards meeting goals. This is a wonderful tool to maintain communication with me and stay part of our classroom! I look forward to the rewards the students will earn while they enjoy learning in our classroom. Points will be reset on Monday mornings every week. Students will work to earn a mystery motivator "reward" on Friday. By meeting the weekly point goal, students can earn mystery motivator incentives. We will celebrate with a bigger reward when the class goal is met. The behaviors that we will focus on are aligned to the "CHAMPS" behavioral expectations.
Contact Me:
If you have any questions or concerns, you can contact me at (815) 485-2115, Ext. 6241, or by email at jjandacek@nlsd122.org. (Email is preferred.) Once again, I am excited about working with your children. I welcome questions or comments and am looking forward to a great year!
Thank you,
Miss Jill Jandacek
Expectation Night PowerPoint: What You Need to Know for Third Grade '21-'22