 About Me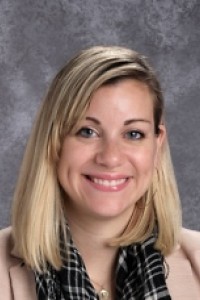 I love to laugh, art, astrology, energy healing, music, cooking, podcasts, theater, crystals, oils, riding my bike, spending quality time with my family, traveling, and overall experiencing new things. I'm always looking for ways to improve my life and heal myself. I live in New Lenox with my husband and three kids.
My teaching philosophy is very student-centered. I provide an abundance of choice in my classroom to empower my students abilities to make choices, envision, observe, be persistent, and stretch & explore their capabilities. I received my undergrad degree in art education in 2007. I achieve my masters degree in art education in 2016. I try to be as positive as I can and spread the joy of art. I believe that art can save lives and it is a healthy way to heal. I want my students to enjoy art class and have fun creating!
Quick Facts
Years Teaching:
13 YEARS!!!!!!!
Graduated From:
EIU
Bachelors and Master's in Art Education.
Favorite Thing About Teaching:
Getting to know my students and who they are. I love talking with them about life. I try to be there for my students with their needs. I think every young adult needs an adult who will listen to them and also guide them in the right direction. Art is therapeutic and self-expression is super important for our students.
Hobbies:
Running after my kids, sleeping, laughing, cooking, traveling, creating, astrology, energy healing, etc.
Family:
Bob is my husband and we have three beautiful kids. Penny, Ella, and RJ.
Favorite Book:
It's tough to have a favorite.
I love many different books.