 About Me Hello! My name is Heather Wagner. I am so excited your child and I will be working together this year! I am also looking forward to working alongside you to help your child have a successful school year. Second grade is such an exciting time for students. It will be an amazing year to watch our teammates expand their reading, math and social skills. Communication is key in your child's success so please reach out whenever.
Our classroom is sports themed to promote teamwork, perserverance and encouragment. It is a warm and welcoming environment where all are welcome. I am committed to creating a positive learning environment where your child is loved, valued and an integral part of our classroom team!
Happy 2021-2022 school year!
Quick Facts
Teaching
This will be my 9th year teaching 2nd grade, but my first year at Nelson Prairie. I actually student taught in the district at Tyler in 2nd grade. I am so excited to be back in the district!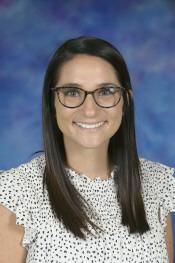 Education
BA - Eastern Illinois University
MA - St. Xavier Univeristy
My Favorites
Colors: orange, purple, grey
Foods: tacos, pizza and pasta
Sport: hockey
Season: fall
Holiday: Halloween
Dessert: chocolate brownies
Place to travel: Florida!
Hobbies
In my free time, I enjoy spending time with my husband and family. I also love making craft projects with ideas from HGTV. If I am not doing one of those things, I am probably shopping at Target, Old Navy or Amazon!