 About Me My name is Mrs. Dobrich Ruffetti (Mrs. Ruffetti), and this is my 5th year teaching at Nelson Ridge.
In 2013, I graduated from the University of Illinois Urbana-Champaign (UIUC) with a Bachelor of Science degree in Speech-Language Pathology. Then, I completed a post-baccalaureate elementary licensure program through the University of Alaska Fairbanks (UAF), receiving my Master's degree in Elementary Education.
In the summer of 2018, I married my husband and adopted two adorable (and troublesome) puppies, Betty and Lucy! I absolutely love teaching and helping my students reach their fullest potential.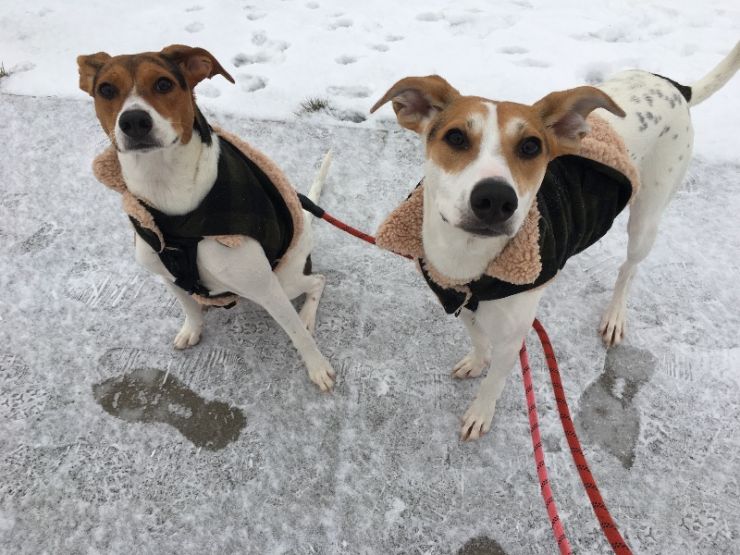 Quick Facts
Favorite Thing About Teaching:
I love learning about each of my students and helping them achieve challenging goals.
Favorite Books:
Harry Potter (Series) by J.K. Rowling
The Lightning Thief by Rick Riordan
Holes by Louis Sachar
Graduated From:
University of Illinois Urbana-Champaign - Bachelor's Degree
University of Alaska Fairbanks - Post-Baccalaureate Teaching License, Master's Degree
Hobbies:
One of my favorite hobbies is traveling. I lived in Alaska for two years, and my experiences there inspired me to explore the world. During the past few years, I've been able to visit several countries in Europe, Africa, and Asia. I love sharing these experiences with my students and teaching them about various cultures around the world. When I am not exploring new places, I enjoy reading, running, shopping at Target or Half Priced Books, and spending time with my family and friends.