 Mrs. Brodinski's Page
Welcome to my webpage! I absolutely LOVE being a teacher, it is so rewarding! My goal is to make my classroom a welcoming, engaging, and safe environment where all my students can learn and grow.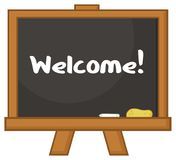 Here's a description of the programs I service:
Resource (R) – Special education services for students whose needs can be met in the general education setting with support and related services. Services offered may include: instruction in the general education curriculum with accommodations/modifications, small group pull out resource support, co- teaching, and/or consultation with general education teachers. Special education services may occur within the general education classroom or as a pullout service.
Instructional (I) – Instruction is provided within a self-contained special education classroom to meet goals and objectives written on the student's IEP. Instruction and curriculum are based on the student's instructional level.
Contact Information:
Email: sbrodinski@nlsd122.org
Phone: 815-462-2870