 Welcome to Mathematics!
~Materials~
We will be using The Everyday Math Curriculum.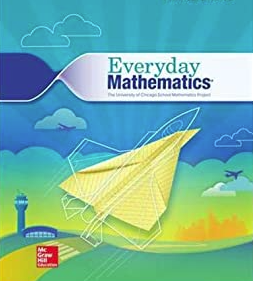 Everyday Mathematics Website Directions:
1. Go to the New Lenox 122 District Website --> www.nlsd122.org
2. Find the Parents/Students Link
3. SROLL Down to Student Technology Portal - CLICK
4. Log in to SAML with Student ID and Password
5. CLICK on the McGraw Hill App
6. Once in the Everyday Math Website - CLICK on the Book to Locate the Lesson for the Day.