To access our Wordly Wise Book Online
Directions to our book
Once you're on their website, click the "Students" icon.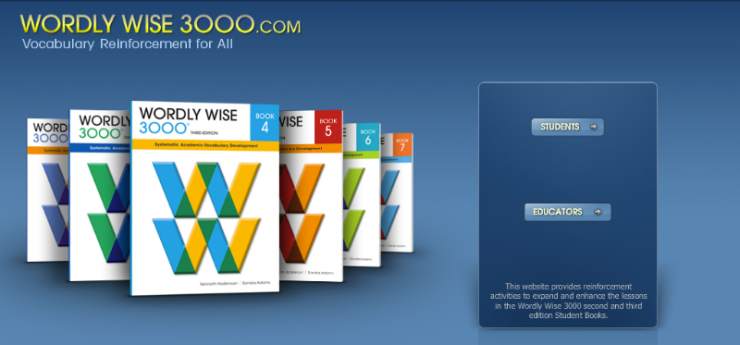 From there, you'll need to select Book 6 for our grade level.

Quizlet Instructions
Go to:
Type in:
"Wordly Wise Book 6 Lesson _________"
There are several interactive review games that students can play to help them study throughout the week. We will be going to the computer lab during class once per week to review as well. There is also a Quizlet App for the iPad.