 About Me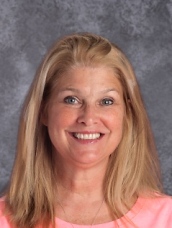 Hi! I am extremely excited about this school year. I am married and we have four grown children. I have an amazing granddaughter, Sofia! She is absolutely perfect! We have three amazing little pups that take up tons of our time. I spent many hours walking with them this summer. I love to travel; I love Europe and the Caribbean. We have a house in florida where I spend my summers. I love gardening and my favorite bird is a Hummingbird. I LOVE to teach and am excited to get to know you!
Quick Facts
Family:
I have four wonderful children & an amazing grandbaby, Sofia!
Favorite Book:
Eragon by Christopher Paolini
Hobbies:
Traveling, Disney, gardening, playing and coaching volleyball.