 About Me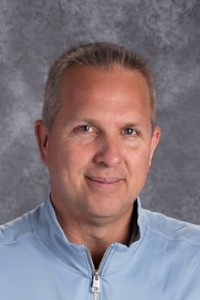 Hi. I'm Mike Rakoczy and I teach sixth grade science and social studies. I believe in pushing in language arts, math, art, and music into my classes. I also enjoy developing new projects that align with the curriculum.
Quick Facts
Years Teaching:
23 years
Family:
Married with 2 children.
Hobbies:
I enjoy fishing and visiting new MLB baseball stadiums.
Favorite Thing About Teaching:
My favorite thing about teaching is seeing how excited my students get over the projects and activities we do in class.
Graduated From:
BA: Eastern Illinois University
MA: Governors State University
Favorite Book:
Wonder