 Scholastic Online Book Orders
Class Activation Code: LGJDP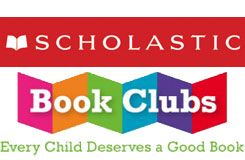 Celebrate the love of reading with books from Scholastic!
Affordable prices, multi-grade level availability, and shipping directly to school.
Online ordering is easy! Here's how you do it:
1. GO ONLINE to www.Scholastic.com/bookclubs. On the parent page, click the "Don't have a User Name and Password?" link. Next, register for your own username and password. You will use this login information all year long! When prompted, enter the one-time Class Activation Code (LGJDP). This code ensures that your order is sent to me.
2. SELECT the books you'd like to order from over 500 titles available online...and take advantage of online-only specials and discounts.
3. SEND your order to me online by the due date. Books will be delivered directly to our classroom within just a few weeks of ordering.
***NO CASH/CHECK orders sent to school, please. Thank you!