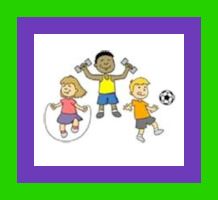 Sponsors: Mrs. Rokas & Mrs. Wettergren
This club starts after the first of the year. Permission slips will be available then.

Designed for all students who want to stay healthy and physically fit.
This club will involve fun activities to keep that will keep your heart rate up and your body in shape.
Activities may include running, strength training, yoga, pilates, dancing, fitness obstacle courses and circuit training. Guest speakers will be informing you about proper exercise and nutrition.
Workouts will be adapted to your fitness level, come dressed and ready to work up a sweat.
Fitness club will be held indoors and outdoors.